But where have the Jedi gone to? 
Warning: spoiler inside!
This article is not intended to be a film criticism or an erudite disquisition. It's a point of view, a personal collection of thoughts for life, from the last film in a series that has enthralled generations.
Perhaps some people have been left disappointed by a simple or obvious storyline. My intent is just to share some interesting reflections.
There are three characters I would like to consider: the emperor, his niece and the renegade. Once upon a time there was a hidden villain who threatened the world, the hero went to fight him, the enemy's servant became an ally of the hero, and together, in one last sacrifice, they defeated evil.
Sounds like a fairy tale. And in fact it reminds me of the work that V. Propp did on Russian folk tales. Propp had identified some fixed roles in fairy tales, where some characters stood out for their role. In Star Wars: The Rise of Skywalker, Palpatine, Rey and Ben Solo would be the antagonist, the hero and the helper, respectively. So far it all seems obvious. But are we sure that a fable is so obvious that it won't communicate anything to us today?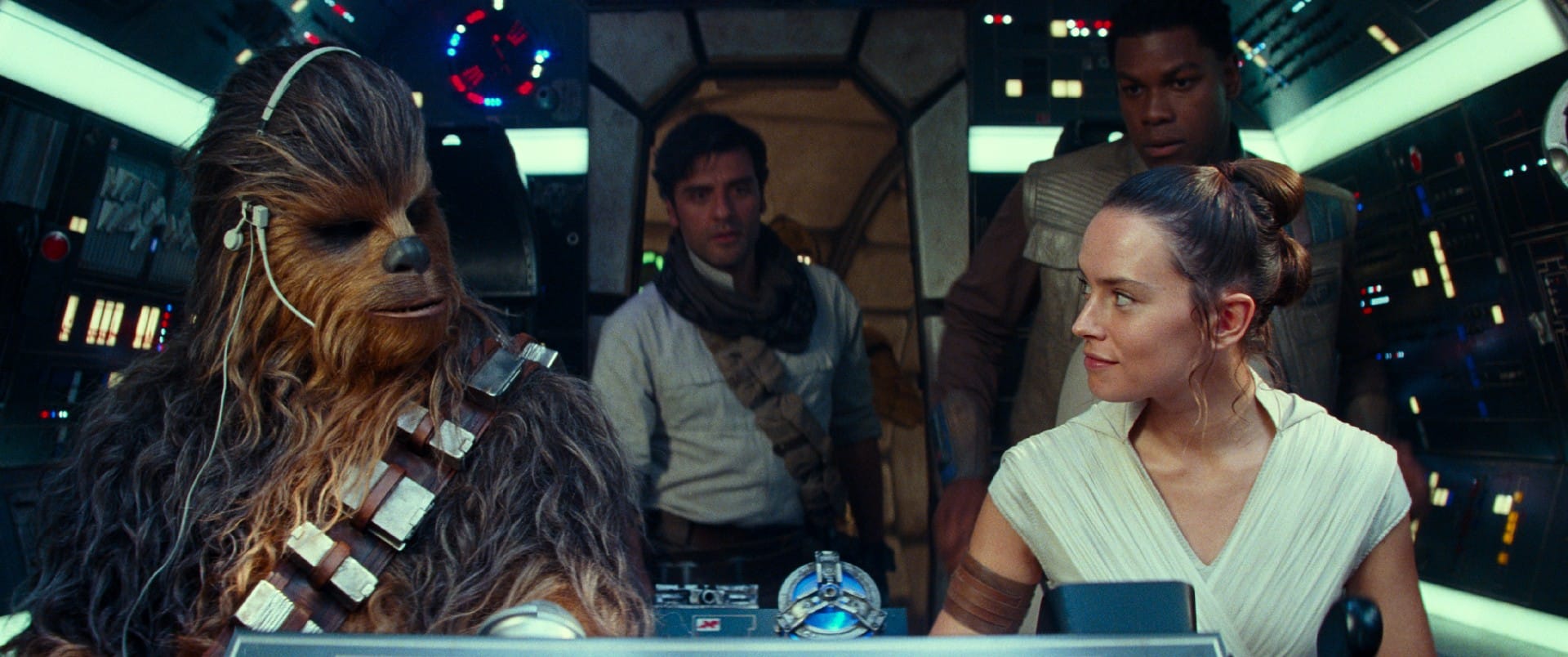 I look at these characters from the perspective of the scene of the final showdown, where the epilogue is revealing. The emperor is presented as the one who waited in a dark and unknown cave, a place where evil lulls, in fairy tales as in reality. He acts and moves  the threads of history from afar, like a puppeteer in a children's story. He uses others as instruments. In turn, however, he is addicted to a machine because somehow he does not live anymore. In fact it seems that it is only the desire of unlimited power and the use of technology that this power makes available, that keep him alive.  His servants are blindfolded beings whose facial features are not recognizable. Faceless people.
The niece, Rey, is the antithesis of a fairytale princess and fights in favour of good. The masters of the good road, Luke, Leia and her friends have staked their hopes on her. But her past is murky. Because she is fruit of the genius of the emperor, of the one who had reduced the galaxy to slavery. Her story largely consists of the struggle to disentangle herself in an uphill life, weighed down by the burden of choices made by others. The choices of someone whom she has never known, but which have an effect even now. But it is also a story dotted with friendly faces with whom she shares feelings and the dream of a more just world. People whom she must learn not to control. Rey is the heroine she didn't know she was. Having discovered her origins, she no longer feels the desire to exonerate it.  Maybe a story similar to ours. In the final scene, the emperor asks his niece to kill him, he asks for a sacrifice so that his spirit of domination enters her and through her he can return to rule. Evil, the opportunism that oppresses and suffocates, takes the form of an exchange, of a simple transaction, which seems the only choice available.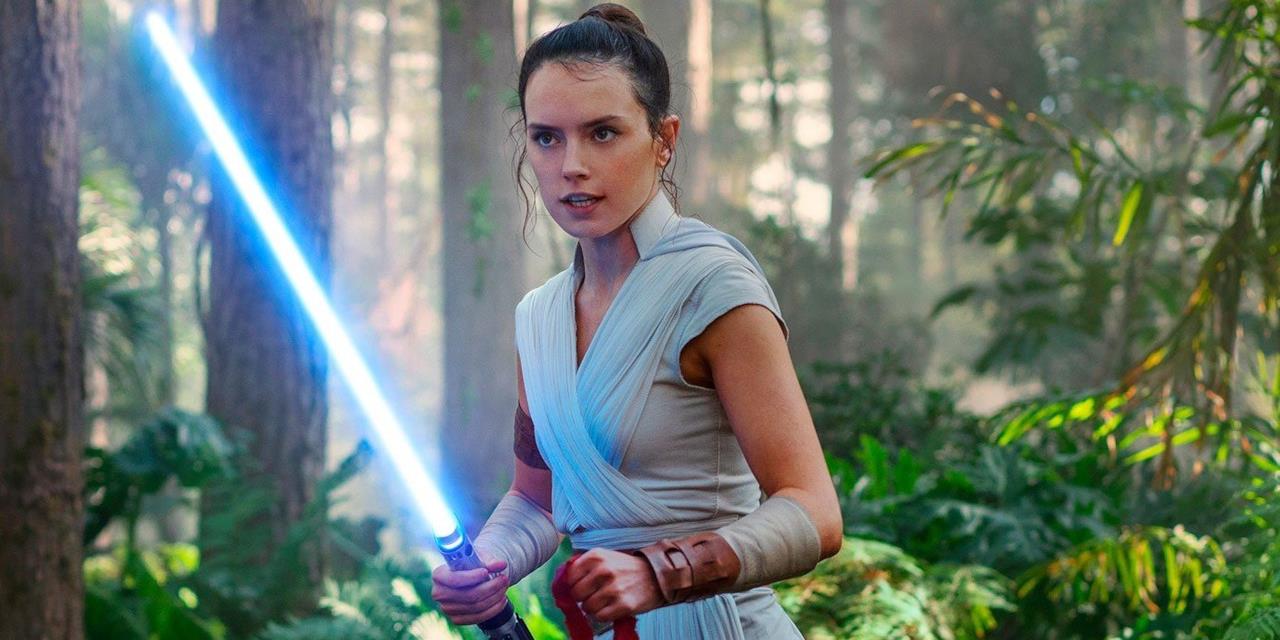 In the Christian tradition, sacrifice is a means of salvation. In this case, however, sacrifice can be an instrument of condemnation for the galaxy. But in the face of this, Rey seems to have no other choices. It is typical of evil to make its way appear as the only possible solution. She accepts this fight and loses it, giving her life with Ben Solo to the emperor. Evil takes shape, fears take over.
Here, however, turns out to be an interesting turning point: precisely because evil takes shape, it can be fought. Rey is aided by the spirits of the previous Jedi.  It is curious that it is the Spirits, and not the Jedi machines who arrive, passing through space as in response to extreme prayer. Those who know her by name can support her right now. Do they support her commitment because they know the end of the story?
No, they do so because they believe it's the right choice to make and they trust her. Desire for justice and trust in others. That's why Rey can overcome that imponderable evil that had taken shape. So what does the renegade have to do with it?
The renegade is Ben Solo. A renegade because he first abandons his family, then kills his father, and finally on converts back from the dark to the good side. He's a wanderer. In the final scene he fights on Rey's side and together they lose, giving their energies to the emperor. It is the last aid she has left, perhaps only romantic, but decisive to bring Rey back to life. There's no one in that place but him. He is the Other, the other possibility, that evil wanted to deny. He makes a second sacrifice, "behind the scenes", which allows her to live.
But Ben came here after a long road. In the inner dynamic of Rey's clash with her past, Ben always seems to be the other: sometimes the enemy, sometimes the friend, finally the companion. The point is that he always remains the one who challenges her, confronts her, pushes her to change. Together they build a relationship. It is no coincidence that theirs is a telepathic relationship, as if to mark something beyond the masks, which both must wear.  In fact, the relationship, because it is true, makes both mature. When Ben is welcomed and pardoned by Rey, he renews  himself and rebuilds a real relationship. He can deeply acknowledge that he still has something good to give. He sacrifices himself for her. So through this reflection, there are some elements which make me think of dynamics that we find even in our lives, big and small.
Evil is often hidden in obligatory acts, necessary exchanges, often with little clarity: "you can't help it", "like this or nothing". Many times it leads us to think about our lives, or  that of those around us, as a single track destined to end badly. Even Ignatius of Loyola, in his rules of discernment for the first week, had recognized these signals that make you understand that you find yourself enveloped in evil: heaviness, absence of perspective, a struggle to find taste, or in our case, colour, in the world.
On the other hand, the desire for justice and to help others often arises in confusion, among the many other feelings we feel. But, through practice, this desire can be recognized. The desire for good stands out because it is surrounded by faces and has an element of trust. In the Christian tradition it is the Spirit that gives light and strength. Trust allows openness to the new encounters of our lives. Not only that, it also allows us to see what seems absolutely far away in a new way. And it takes time to bear fruit.  Finally, it seems to me that trust leaves that possibility that the other will sacrifice himself for me, that is, that the other will make something relevant and unexpected for me out of his own will. This is what Ignatius would call Grace, which is always at work, even when it does not seem so.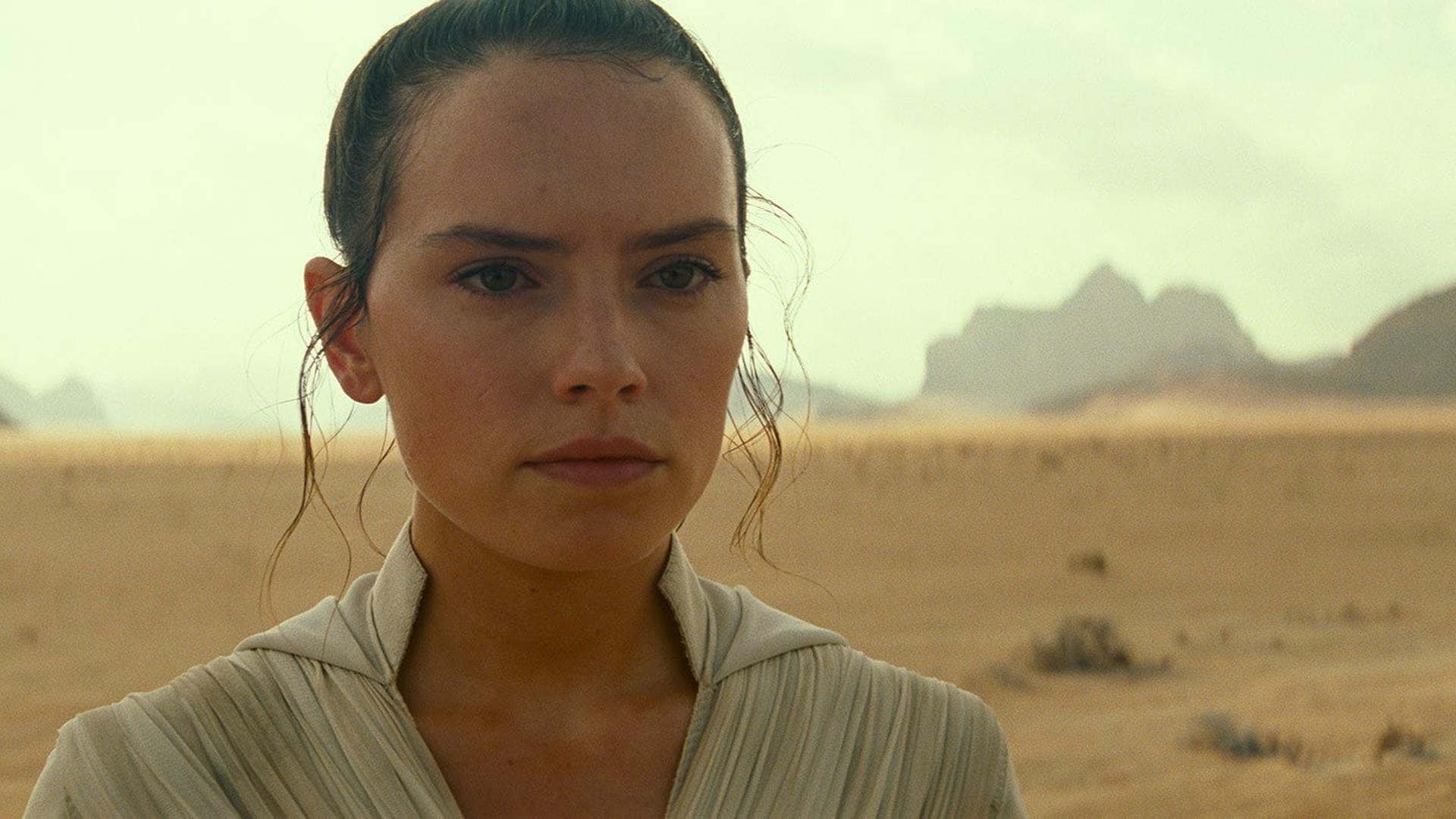 But at the end of this story Rey is left alone, with no Jedi order, with no prospects. Here one could make many theories. But here's a question: so where have the Jedi gone to? Who's the good guy?
Perhaps this time the fairy tale shows us that the good is to be searched in  history. More precisely in our lives, however senseless and out of place they  may seem. Right there, where we think we know how things work, that is, there where everything goes not how it should be. Right there, in this hostile chaos, we can marvel at and recognize the signs of what is good, and take the step forward. Not in fairy tales, in the abstract world, but in our history.  We can find out that it is the acts and helping hands of Others that make us able to change and give something back to the world.